Keep your people productive, protected, and prepared for change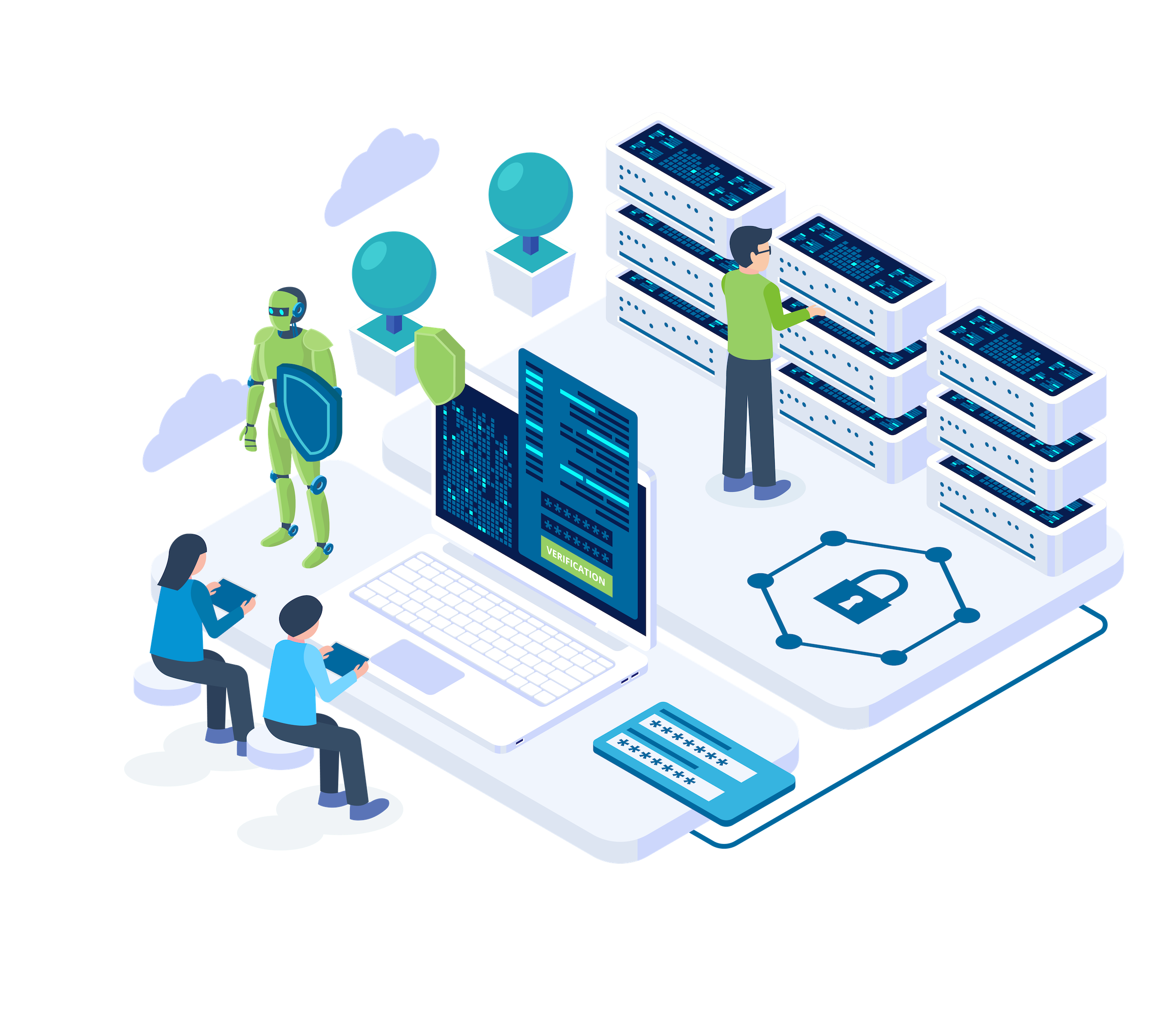 IT Management that serves the needs of your workforce
The average tenure of employees is shrinking but the demands on them are constantly increasing. Montra helps keep them secure and productive — whether in the office, working remotely, or on the road.
Productivity, Protection, and Flexibility. These are the key things that matter to your workforce.
Productivity
From their first day on the job until their last, Montra helps IT ensure every employee has the information, resources, and tools they need to be effective. Montra automates IT onboarding directly from the HRIS making certain your people have the devices and access they need as soon as possible.
Protection
Your privacy and security of your workforce data is critical. Montra enables secure processes that eliminate the need for email and other risky ways to share employee information. Montra also ensures the company's data is kept safe, when workforce members leave by automating the removal of application and device access.
Flexibility
In today's market, your people are looking for flexibility in how they do their work. Supporting this creates complexity for IT. Montra enables you to support workforce flexibility while still maintaining the reliability and security your business needs.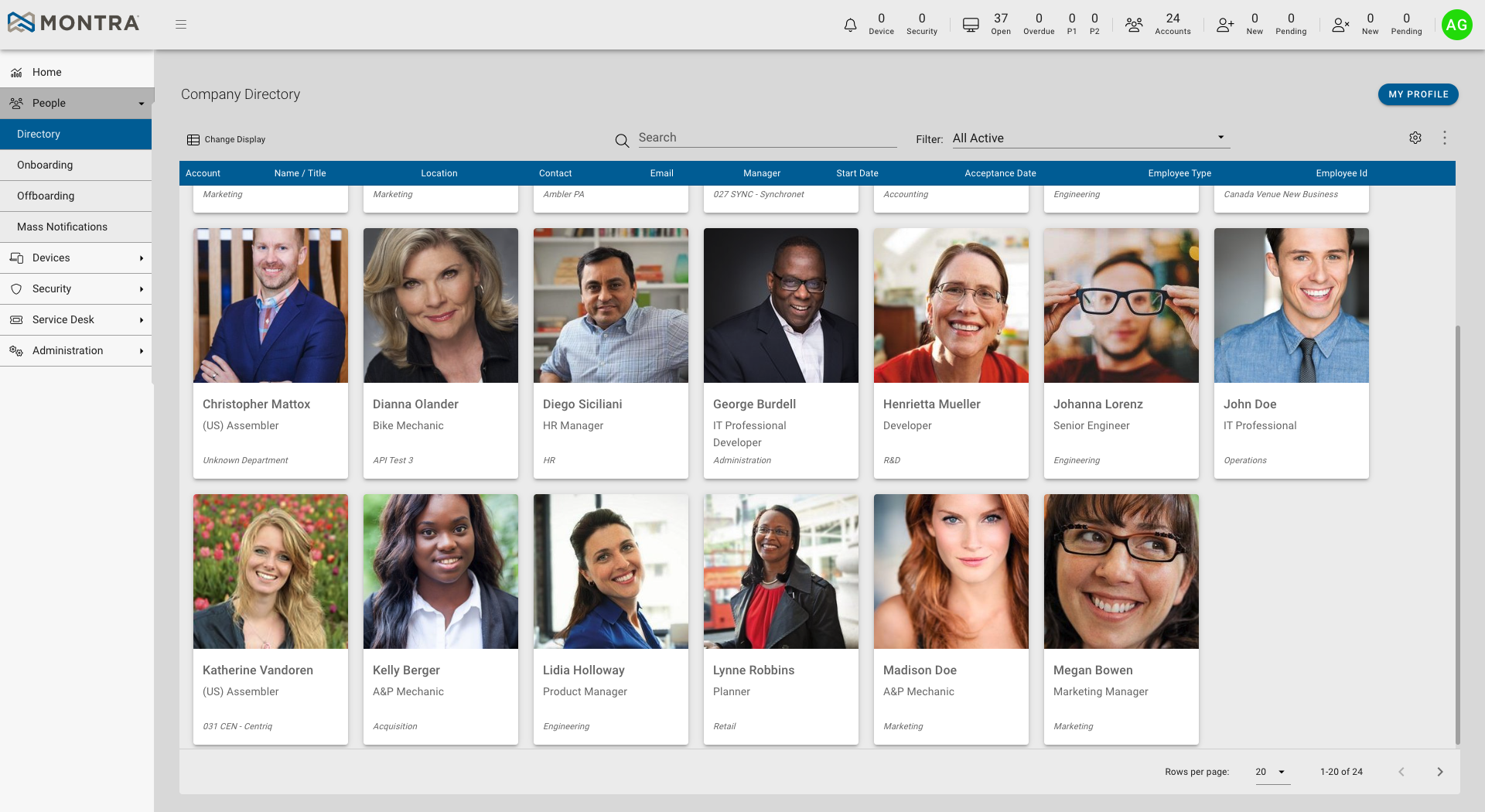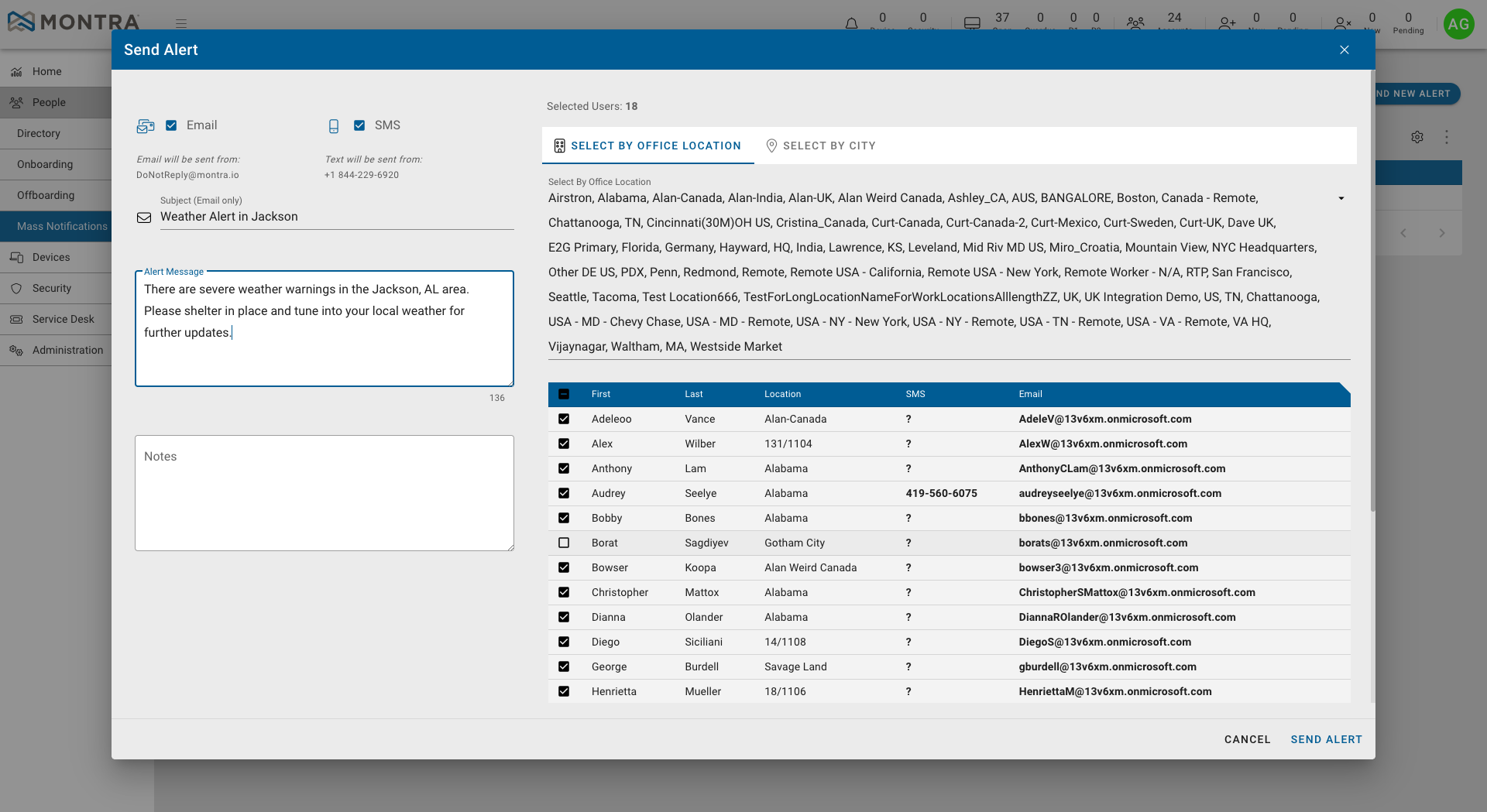 FEATURES
Our software helps IT work in tandem with HR for better productivity and compliance.
"Montra has directly integrated into our HRIS and improved the speed and accuracy with which we onboard our people."

Device Assignment & Tracking


Cybersecurity Compliant Offboarding
Let's Get Your Workforce Working