Keep Devices — and the people who use them — Running Smoothly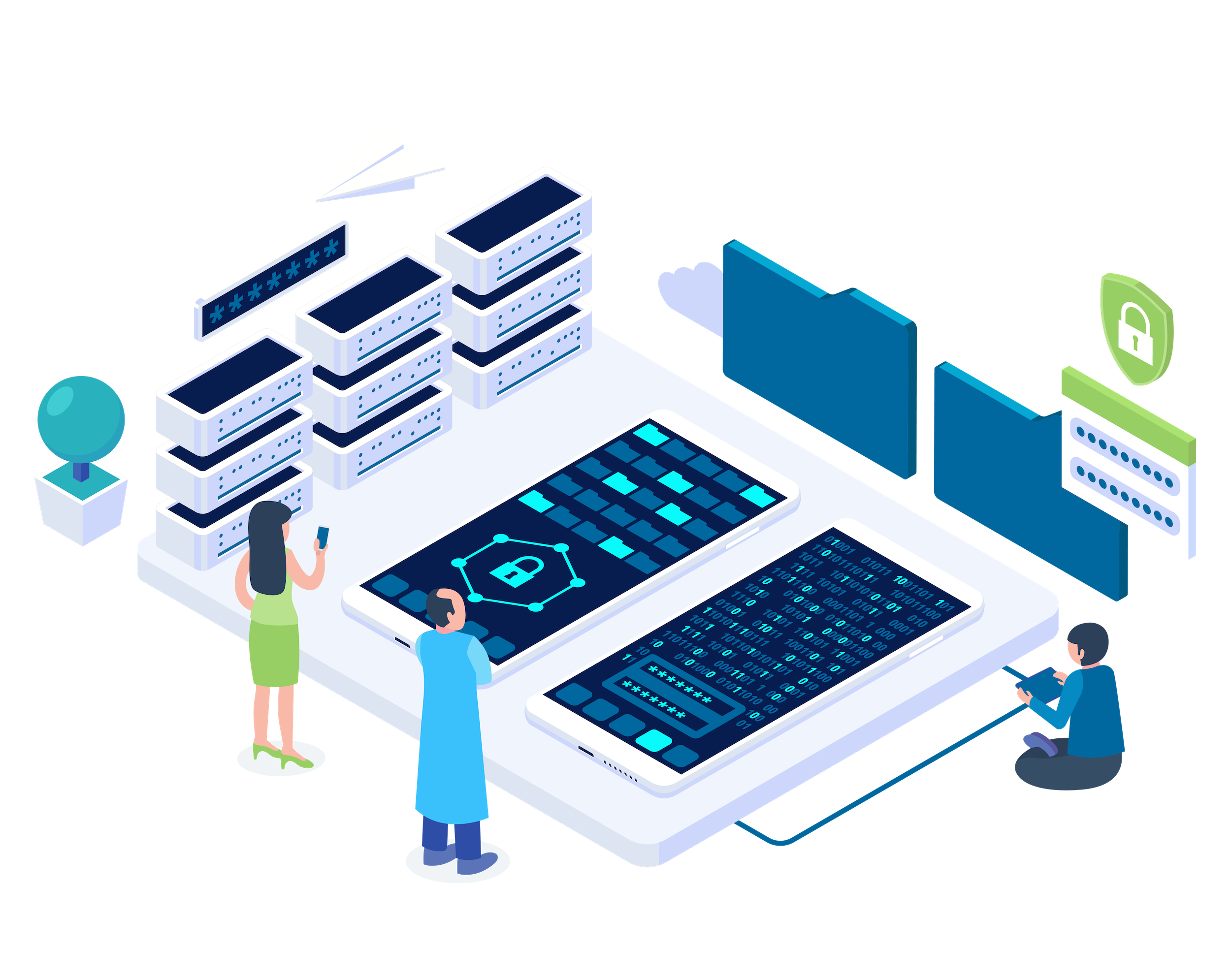 Digital transformation has put devices at the center of virtually every modern enterprise.
As the workplace evolves and more people and processes are remote, managing the expanded galaxy of devices has never been more critical — or challenging.
Montra gives you the edge you need to manage all of the devices your team and your business depend on every day.
Montra delivers what you need to successfully manage all your devices.
Reliability
Rest assured that you have the right devices in the right locations, operating properly for your business. Never wonder about performance or worry about repair status. Montra's single-pane management platform includes everything you need to keep tabs on all your devices.
Efficiency
Every device costs you money, and Montra can help you make certain you are getting the greatest value from each one. We gather live and historical data on CPU, disk, and memory usage. We can also track temperature and humidity stats to better understand the operating environments in which your devices have been deployed. Montra gives you everything you need to manage your devices through their entire lifecycle.
Protection
Keep your devices up to date with the latest security patches and make certain your security policies are being maintained. We enable you to utilize the newest capabilities devices can deliver while minimizing risk. Montra helps keep your information secure and processes running smoothly on every device under management no matter where they may be.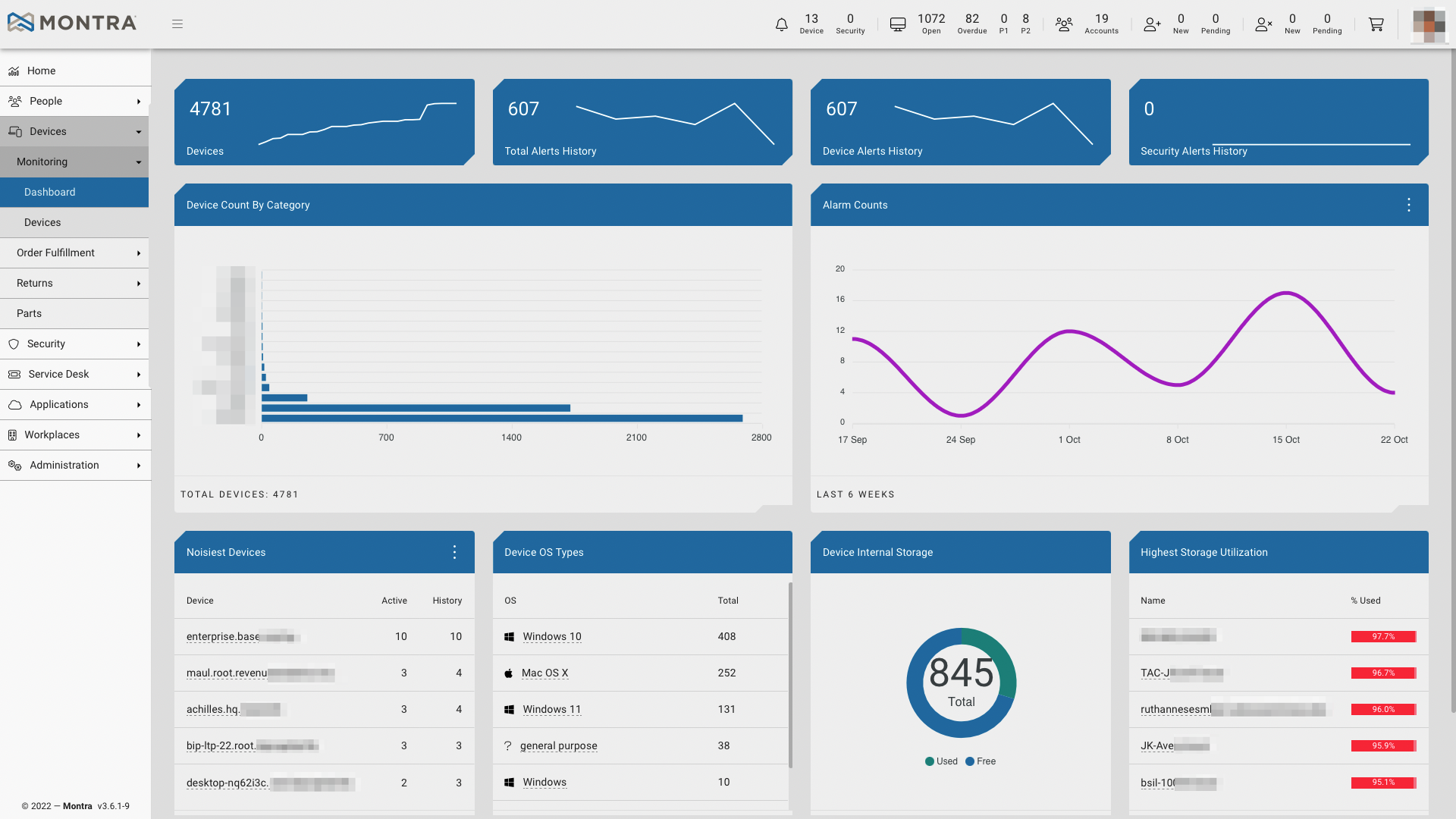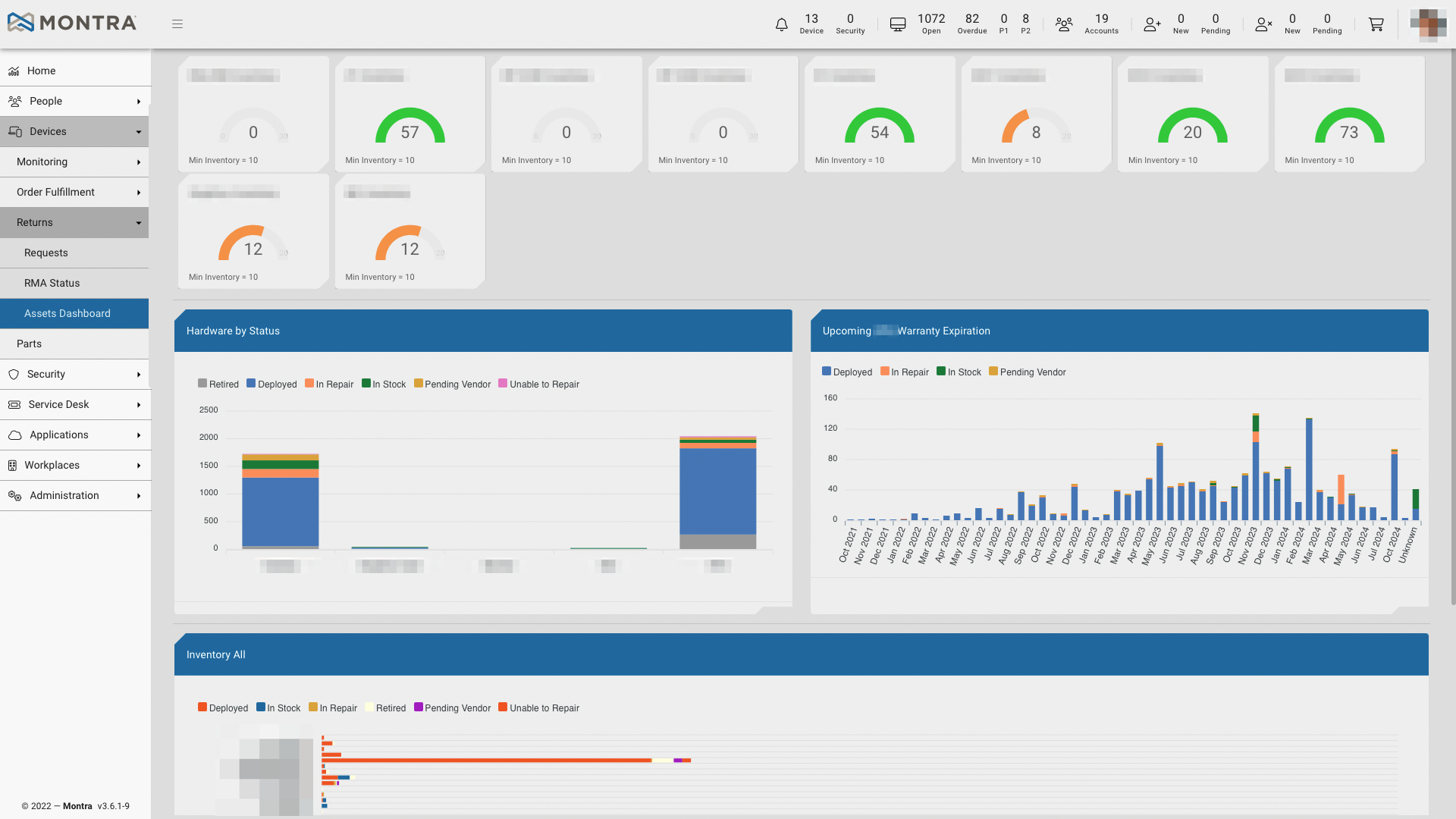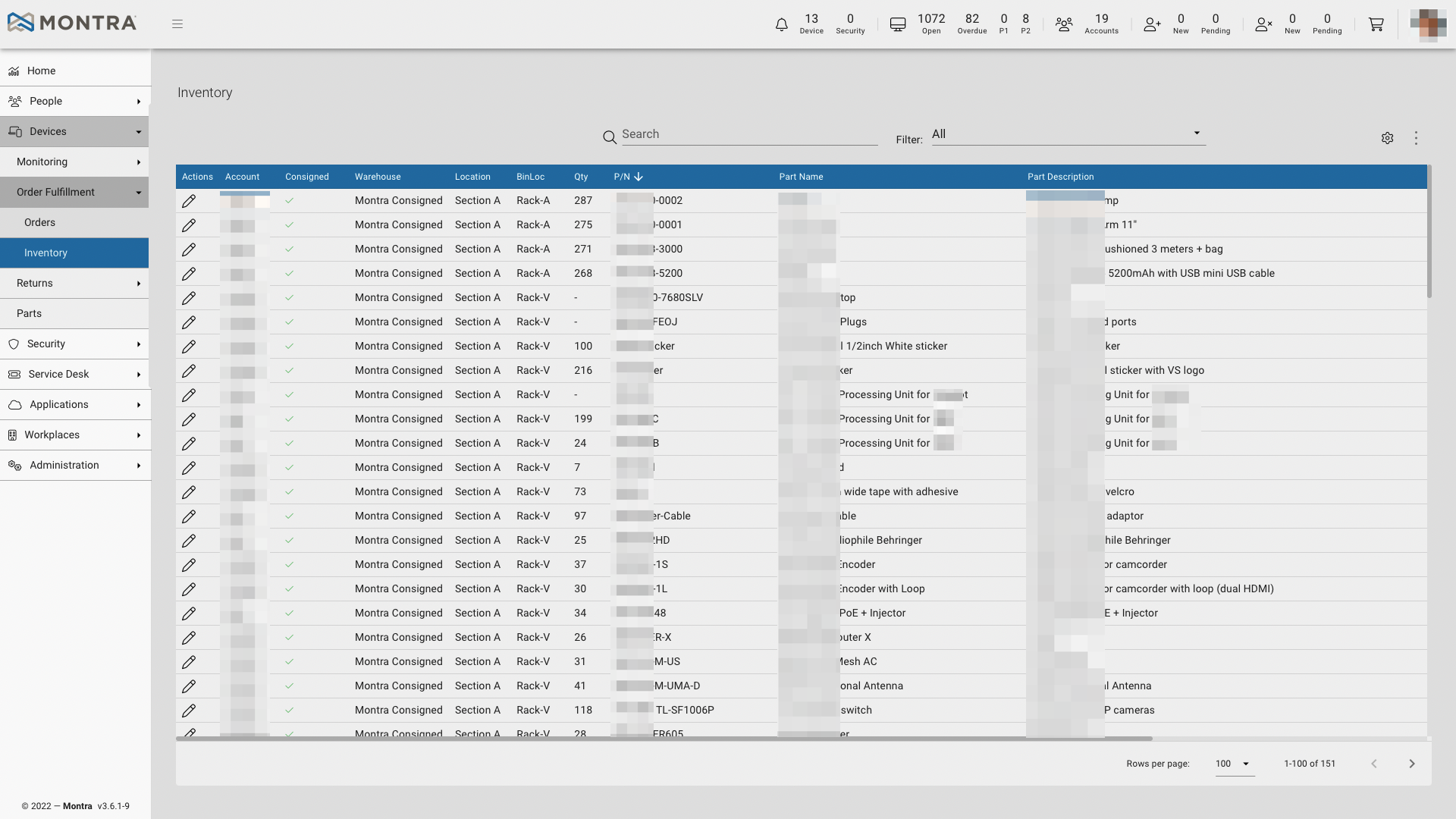 FEATURES
Montra's software helps you procure, configure, and manage, all the devices required by your operation.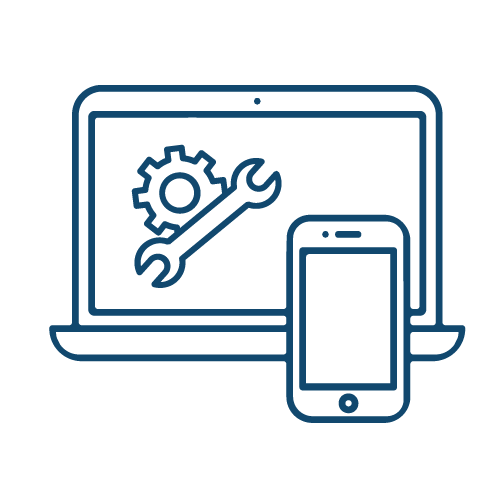 "Montra manages all our company laptops and office network systems. Laptops arrive wherever our consultants need them – pre-configured and registered for remote support and security."


Device Statistics Tracking

Device Security Monitoring
Manage Your Devices Better