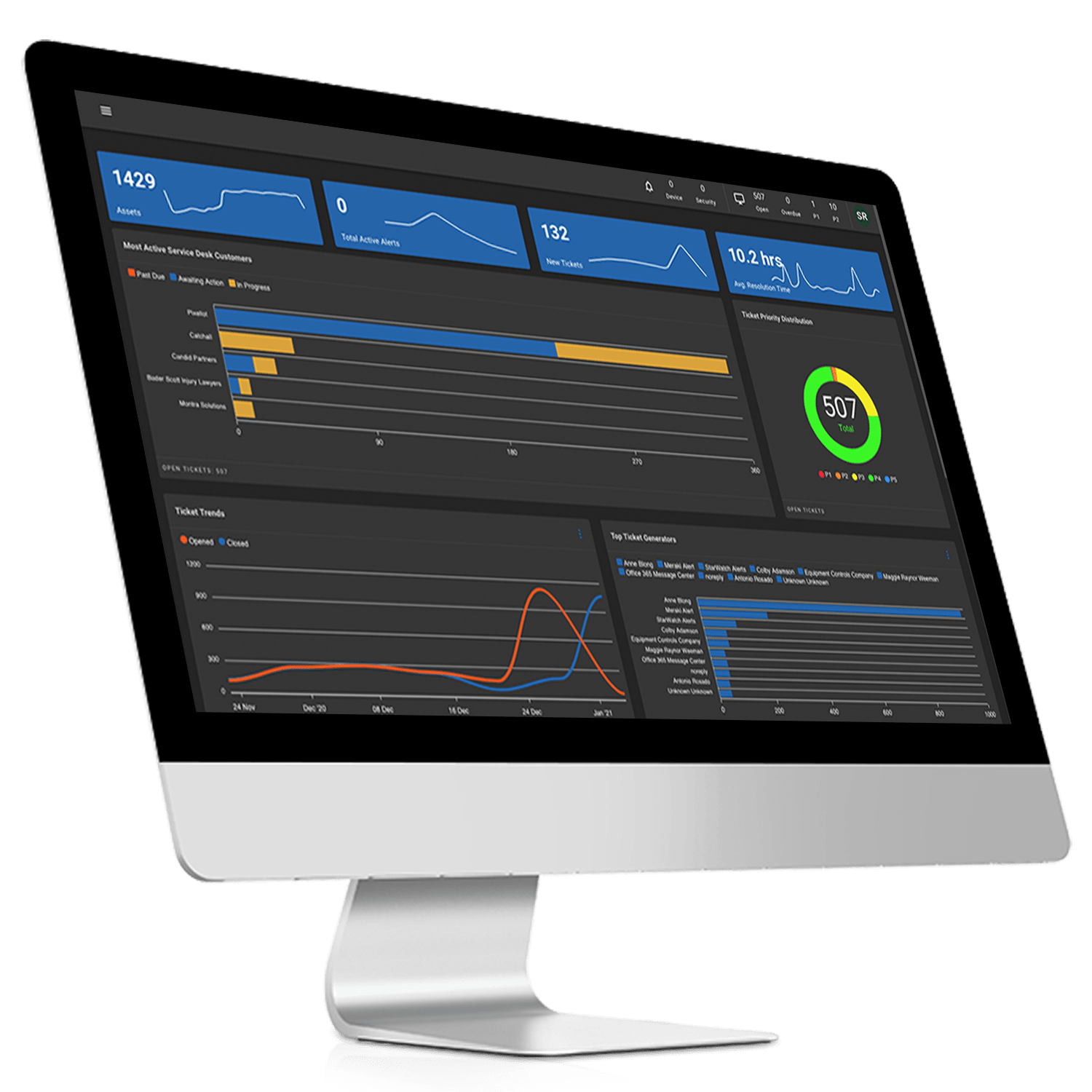 Get New Visibility into Your Entire IT Operation
Knowing what your service provider is doing and how they are doing it shouldn't require endless hours of logging into multiple systems or tracking down a person to get a report.
Through Montra VIA, we consolidate all of the various security, cloud and infrastructure solutions into a single view accessible in just a few simple clicks. We integrate all of these systems and data allowing you to get the information you need quickly, so you can get back to running your business.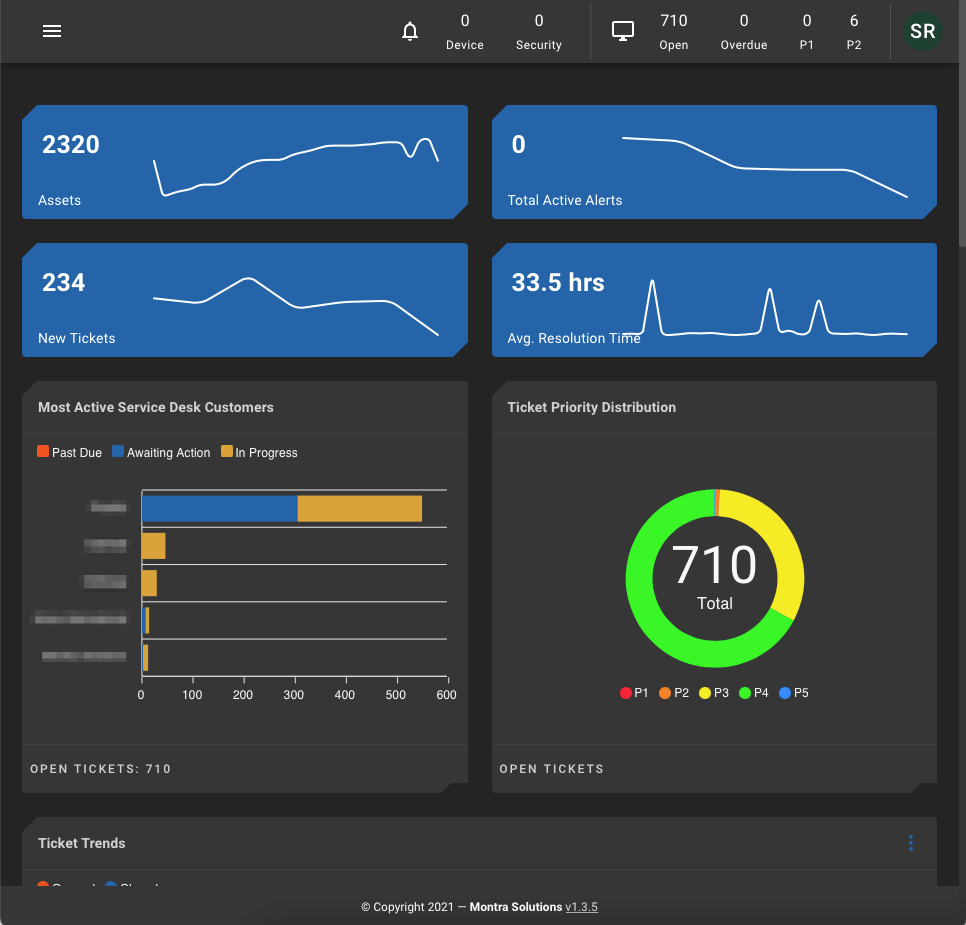 Valuable Insights into Your IT Performance
Application & System Availability Status
Geographic Device Location
System User Trend Reports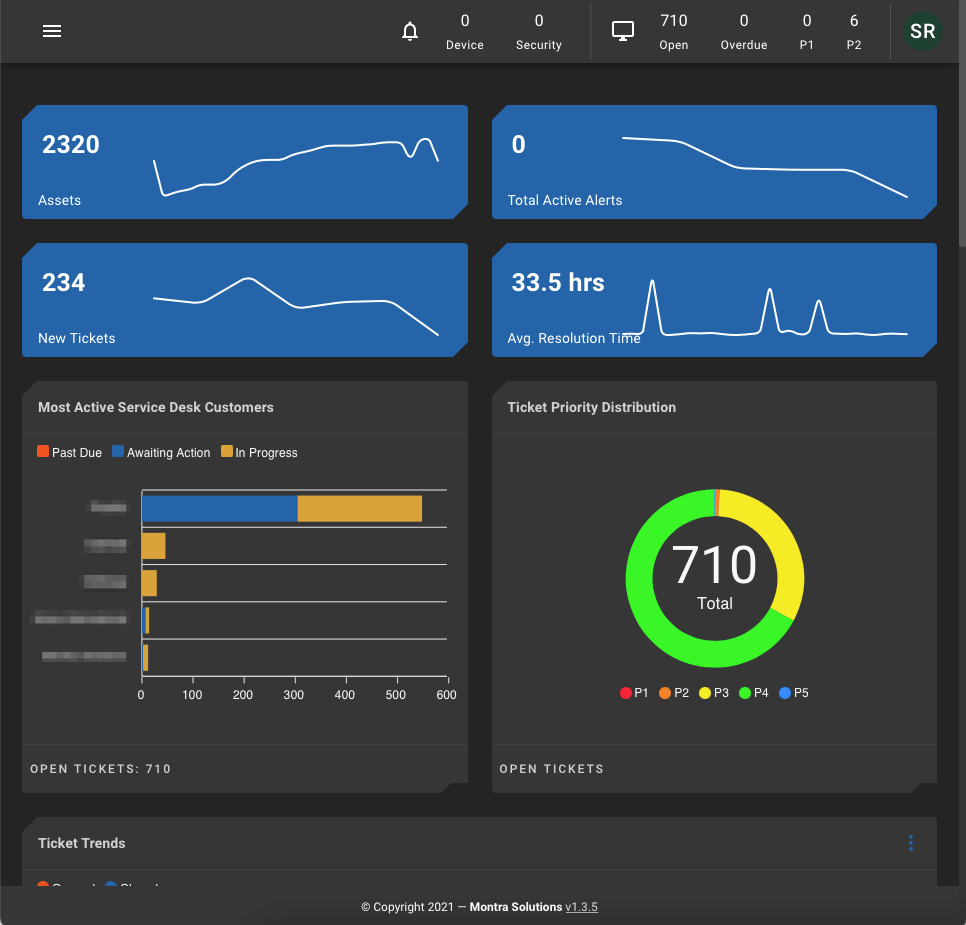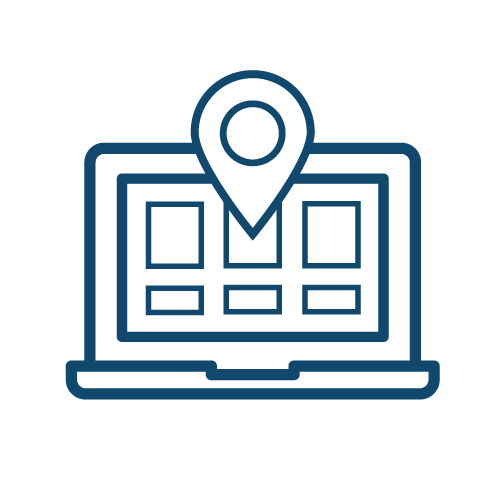 See all your offices, users, and assets. Get real-time Geo-information such as weather.